Anna Maria Caruso
Licensed Hearing Aid Specialist
Anna Maria Caruso was born and raised in a small town in the island of Sicily (Italy) and moved to United States at the age of 15 with her 3 brothers. Anna moved to Illinois and graduated High School. Then started college where she planned on graduating from the Art Institute of Chicago.
A few years later she had the opportunity to move to California to raise her daughter in a very open-minded and colorful environment and she was introduced to the hearing loss industry. Anna grew up with her grandparents who were both hard of hearing. From there she learned the patience, care and love that she has for seniors and she combined her passion for the elderly and the amazing opportunity to help the hard of hearing community with their daily struggles in communication.
As a licensed hearing aid specialist she plays an important role in administering hearing tests and understanding various hearing loss conditions. She then assists you in choosing the best hearing device to achieve the best hearing possible with carefully selected and expertly fit hearing aids.
Anna's passion for technology keeps her current with the latest advances in hearing aids from all of the leading manufacturers. Her commitment to improving the lives of people with hearing loss and restoring their connection to those around them is what keeps her passionate and inspired. She loves what she does and feels blessed to be able to help her patients connect with the world around them and enjoy their quality of life.
During her free time Anna loves to paint with oil colors, takes beautiful rides to the coast with her motorcycle and loves spending time with her very supportive and caring husband and her affectionate, beautiful and creative 11 year old daughter Sophia.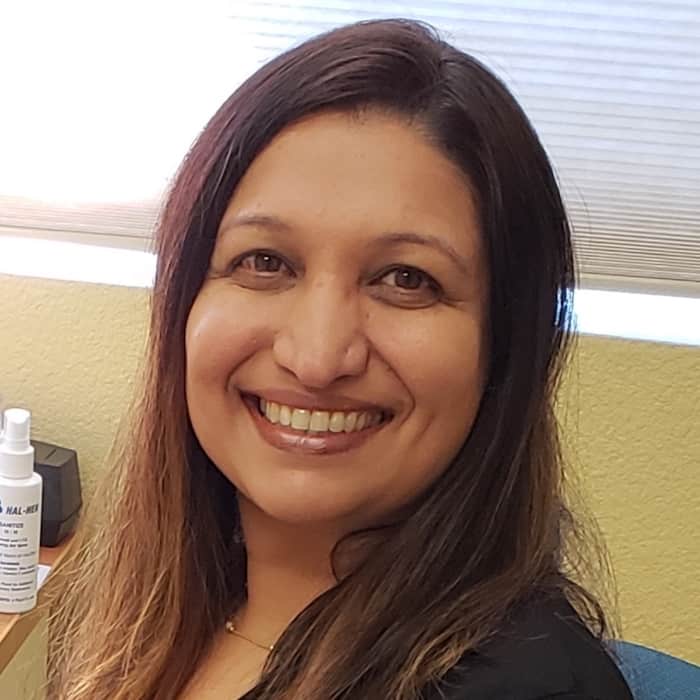 Name
Position
bio coming soon.