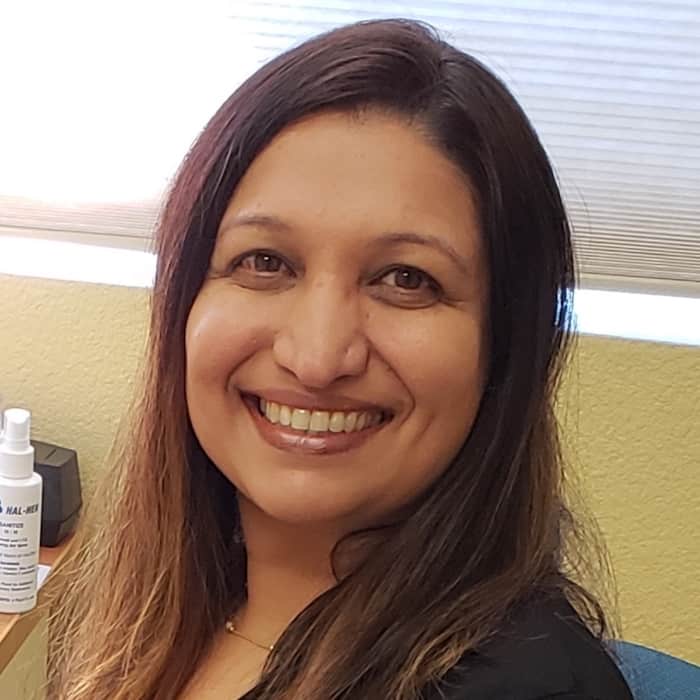 Rina Valia
Hearing Instrument Specialist
Rina Valia is a licensed hearing instrument specialist in the state of California with over 25 years of healthcare experience. It was her life-long interest in healthcare and passion for helping people that led Rina to pursue a career in hearing care. Previously, Rina gained several years of valuable clinical experience working in Mumbai, India as a medical practitioner in homeopathy.
Rina loves seeing how much hearing aids can change the lives of her patients and help them connect with their family and loved ones. She believes that the five senses we were gifted with are all valuable and necessary in order to live a fulfilling life. Living with a hearing impairment can affect the way an individual communicates and his/her daily life in a variety of ways. Imagine not being able to hear the doorbell ringing, the birds chirping, or even your loved ones.
Rina and her team are proud to help members of the San Mateo community and the surrounding areas with all of their hearing healthcare needs so that they can experience life to the fullest.
In addition to English, she is fluent in Hindi, Gujarati, and Kannada and can consult in these languages as well. In her spare time, Rina enjoys yoga, hiking, traveling, and spending quality time with her husband and two adult children.